Changes to the Webmail System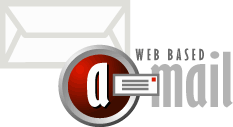 Arkansas.Net has upgraded it's e-mail system. You can read more about this upgrade from our announcement. As part of this upgrade, the old Webmail service will be replaced with the new version on July 31, 2012.
What do I need to do?
In order to be ready for this change, you need to update your password. You can do this very easily from our Member Services web page.
Can I start using the new system now?
If you have already changed your password, you can access the new Webmail system by using your web browser and going to the address http://gmail.arkansas.net/mail/ - when logging into the new Webmail service, you do not have to enter @arkansas.net as part of your username (it's already included when you submit the form).
Where are my old messages?!
We can move your messages from our old servers to the new ones for you! Please contact technical support and they will schedule for your mail to be moved. You can do this even after July 31, 2012 and you won't lose any old messages or new messages.
I still need help!
If you have any questions or need assistance please contact technical support.