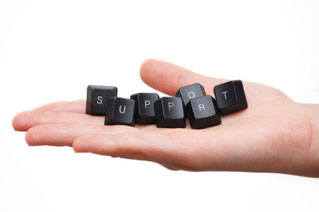 Technical Support Information
Technical Support Phone Number / E-Mail Address
Domain Name Servers
| | |
| --- | --- |
| Primary: | 68.94.156.1 |
| Secondary: | 68.94.157.1 |
Instructions for Accessing Your E-Mail
Click the tabs below to view instructions on how to access your e-mail using either Webmail, Popular E-Mail Programs, Advanced E-Mail Programs, or iPhone/iPad Devices.
Popular E-Mail Programs (POP3 or IMAP Access)
POP3 Access to Arkansas.Net e-mail accounts is enabled by default. For detailed instructions on configuring specific e-mail programs, visit PowerXMail Cutover Guide.
Incoming Mail (IMAP):
mail.powerxmail.com
Port: IMAP PORT (993) (SSL REQUIRED)
Incoming Mail (POP3):
mail.powerxmail.com
Port: POP PORT (995) (SSL REQUIRED)
Outgoing Mail (SMTP):
smtp.powerxmail.com
Port: 587 (TLS/STARTTTLS)
Port: 465 (SSL)
Account Name:
username@arkansas.net
Email Address:
username@arkansas.net
SMTP Authentication is required for outgoing mail servers. You must use username@arkansas.net as the username for authentication